Regular price
Sale price
$43.00 USD
Unit price
per
Sale
Sold out
Beautiful and practical psychedelic beltbag
Handmade after order, in any colour and size :)
Comes with 7 pockets, 2 of them with hook & loop and 5 with zip lock
Very comfortable to wear, standard size is adjustable
both for women & men :)
We also make on question extra bigger beltbags with no extra fee,
you can even write us your exact waist size.
Also you can choose any fabric colour.
You can also choose the colour of the outside lines
from this list:
blacklight yellow, blacklight orange, blacklight pink, white,
black, brown, green, deepgreen, blue, deepblue, red, deepred,
purple or anything else
With two flower of life embroideries!
Via custom order you can also get any
small patch you wish for directly sticked into
the beltbags center instead of the small flower of life.
Fees apply according to the small patch design choosen.
100% cotton
blacklight active outlines
high quality zip locks for long use
machine washable @ 40°C / 104 °F
Enjoy to design your new beltbag! :)
Share
View full details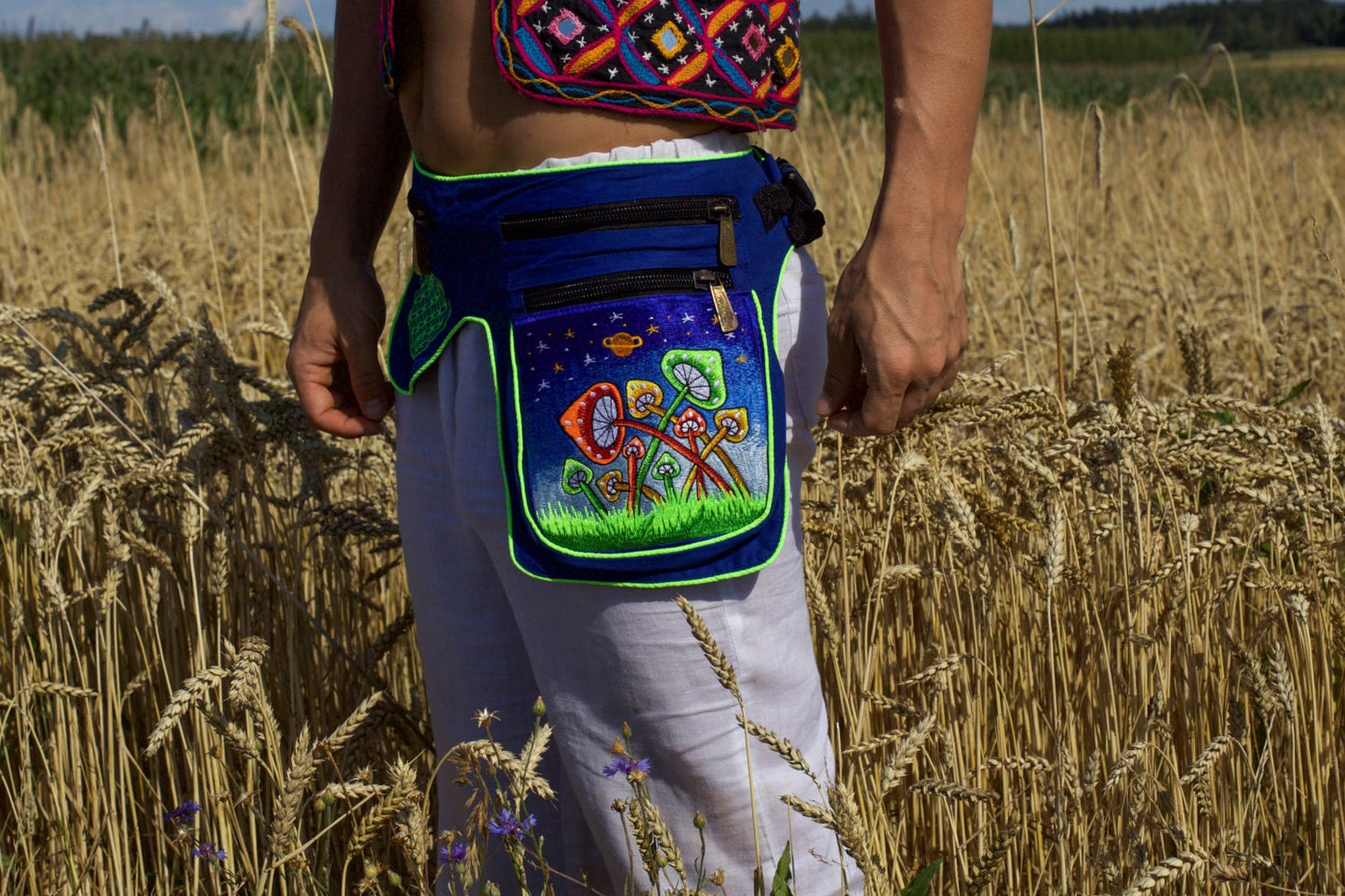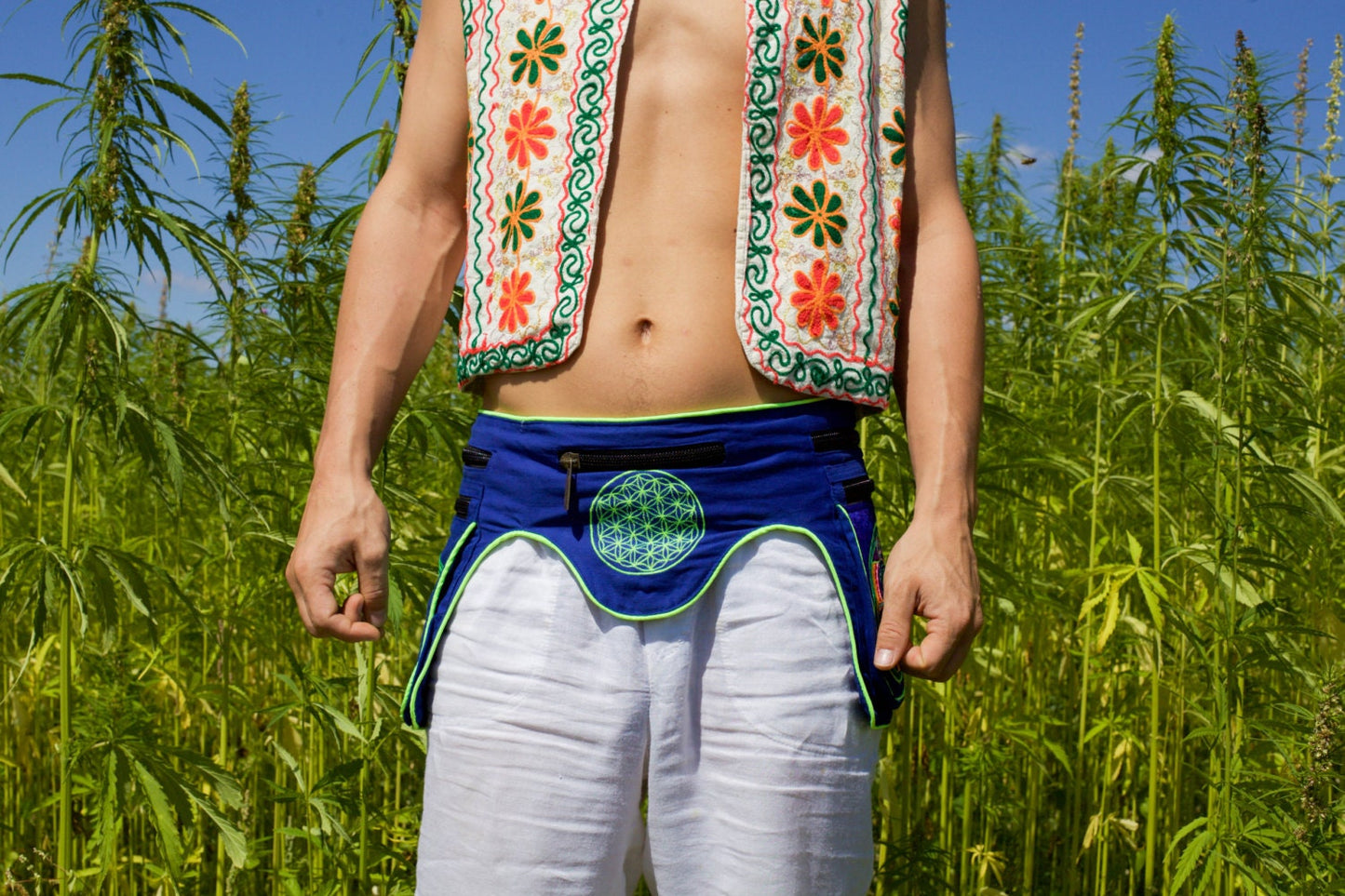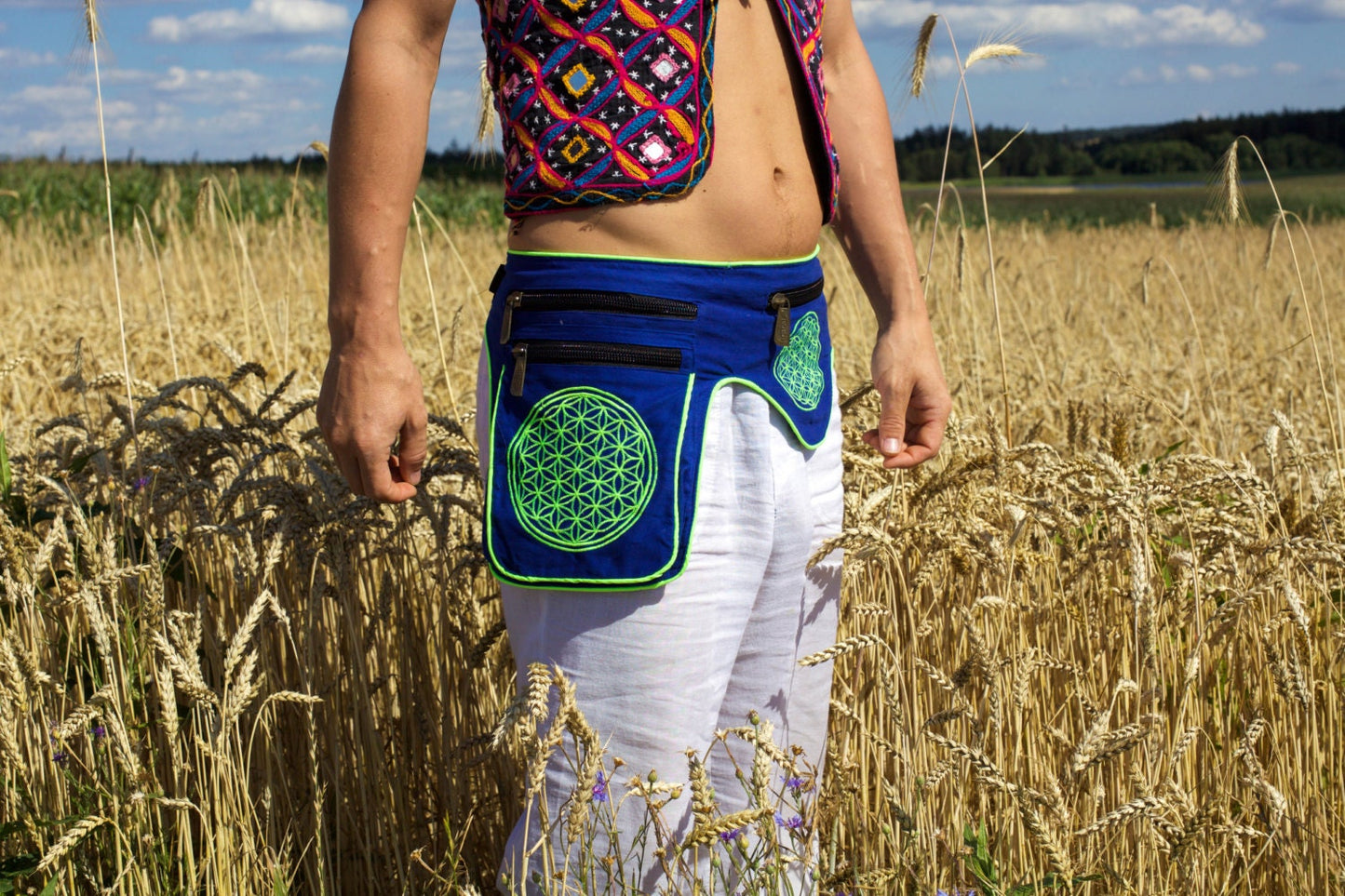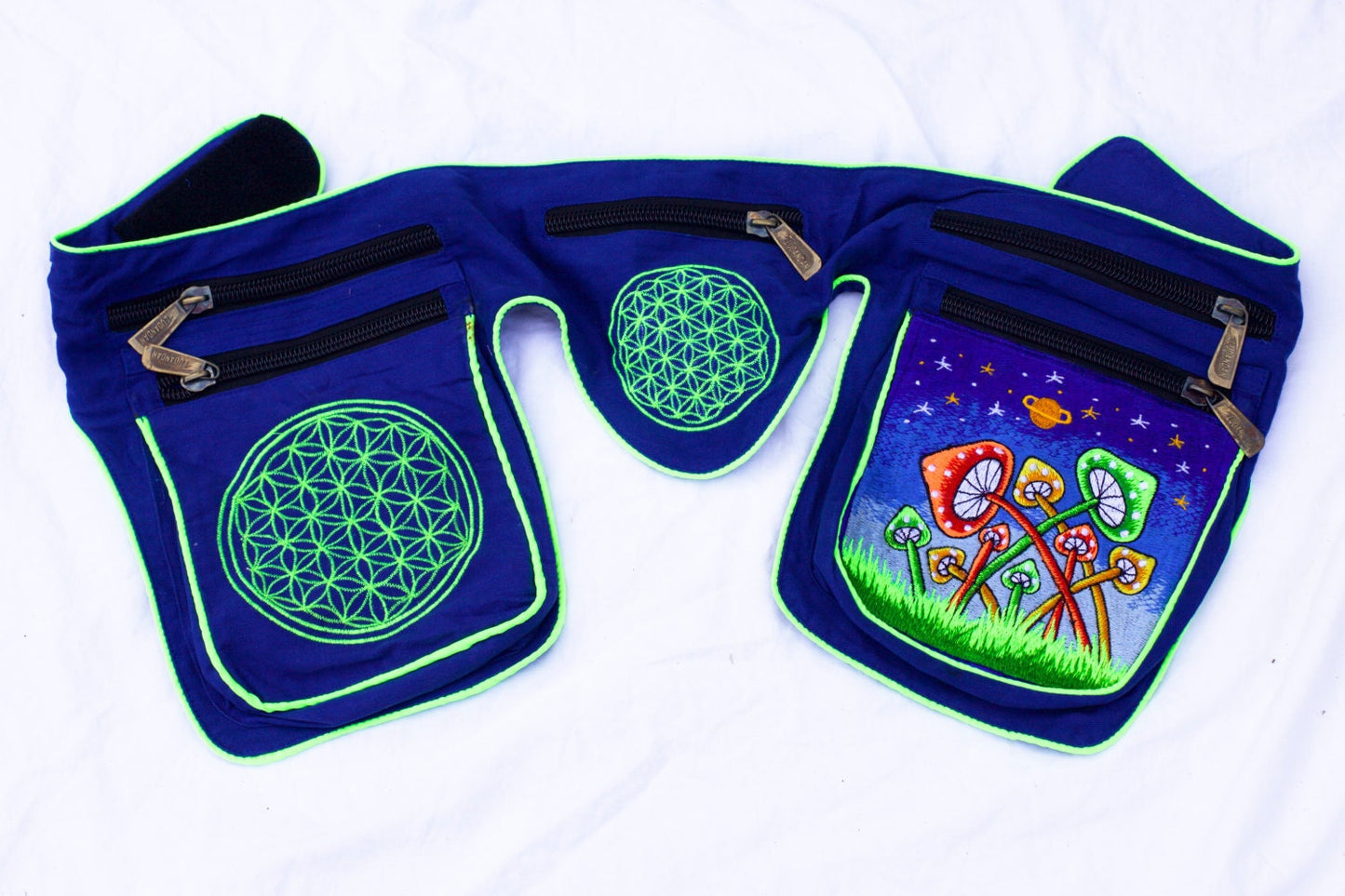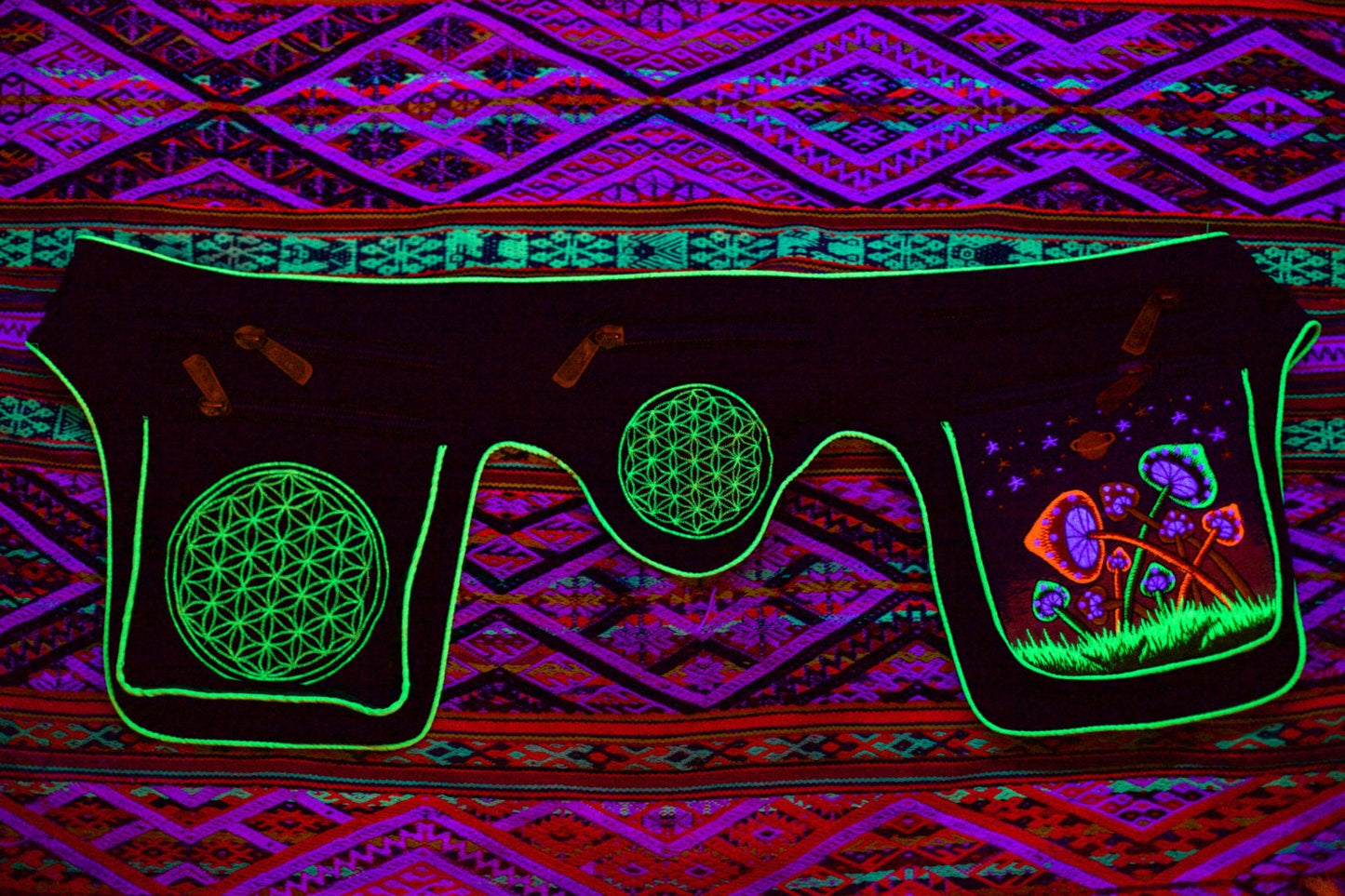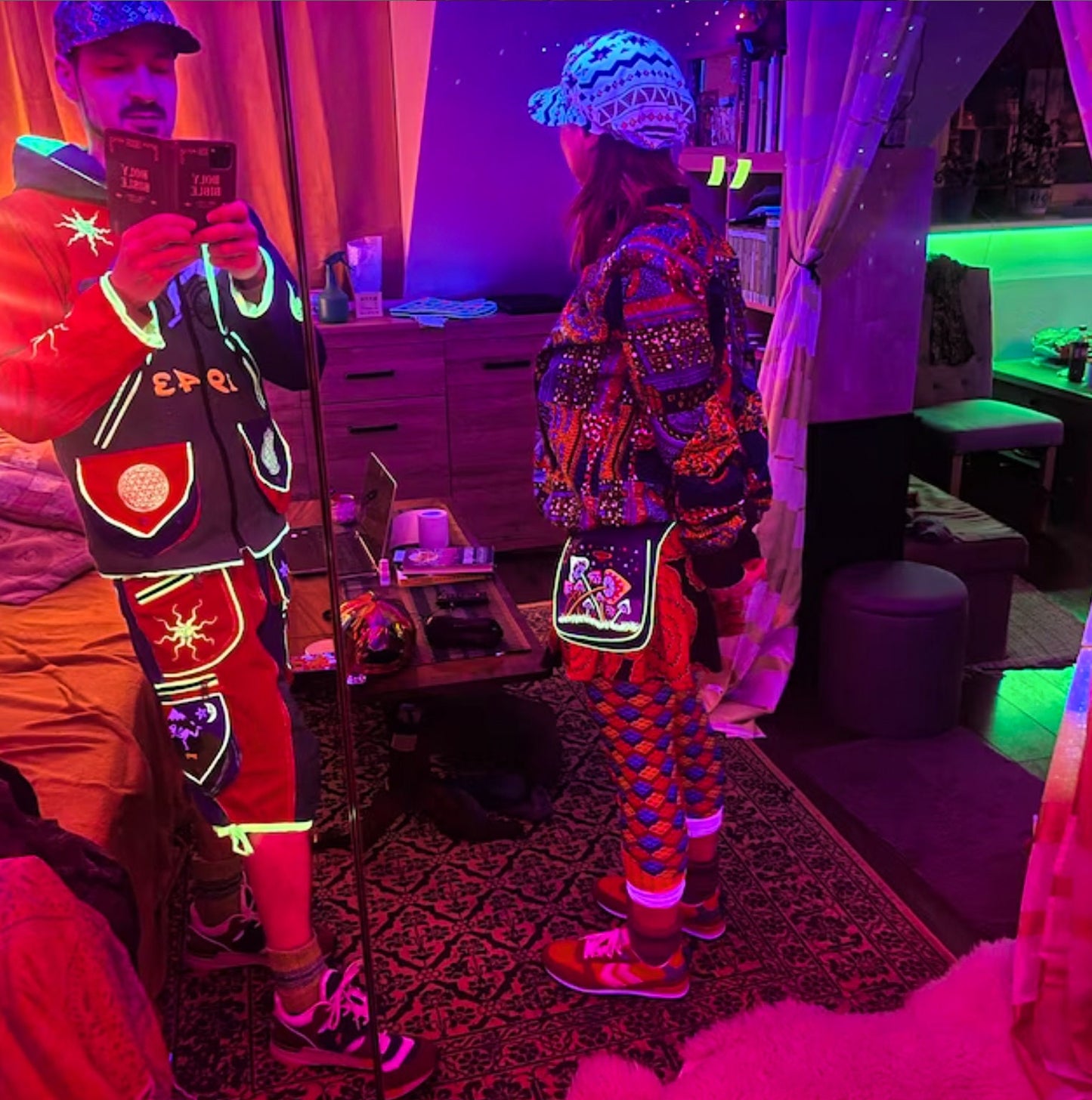 High quality, mega cool belt with a millio...
High quality, mega cool belt with a million pockets. 😑
Mold and a very bad smell was coming from...
Mold and a very bad smell was coming from the material on this belt. I had to was them and eradicate the mold and whatever the famaldahide smell was. Doing do the material shrunk a bunch. Other then these issues they seem ok just not fitting as well anymore. These came with the pants I ordered that had mold and a smell.
However these are amazing the colors are cool the patch is great please don't let my experience push you away it could be different from you but I think the material they were mad from was stored in a very damp warehouse.