Regular price
Sale price
$24.00 USD
Unit price
per
Sale
Sold out
An alien ufo crop circle spirit patch ...
Easily attachable on any cloth or bag.
Also great as decoration on an table or wall.
Of course the patch is machine washable.
every piece of art has been made without computer technology.
~19cm diameter ~ 7.5 inches
colours used are glowing in blacklight
------
In fields of green and golden wheat,
A message from beyond we meet,
A sacred pattern etched in earth,
A language of the stars, a cosmic birth.
From realms unknown, beyond our sight,
Comes healing power, pure and bright,
Sacred geometry, a cosmic code,
A language of the universe, a sacred mode.
And as we gaze upon the sky,
We see the ships that travel by,
Alien beings, of higher intelligence,
Whose love and wisdom is beyond our sense.
They come to guide, they come to teach,
To show us what is within our reach,
To help us see the truth of who we are,
To help us heal and reach for the stars.
And in their presence, we expand our mind,
Our consciousness opens, our hearts entwined,
We see the beauty of this cosmic dance,
And feel the love that flows from every chance.
So let us honor this extraterrestrial grace,
Let us embrace this sacred space,
Let us expand our love and light,
And let it guide us to a future bright.
Share
View full details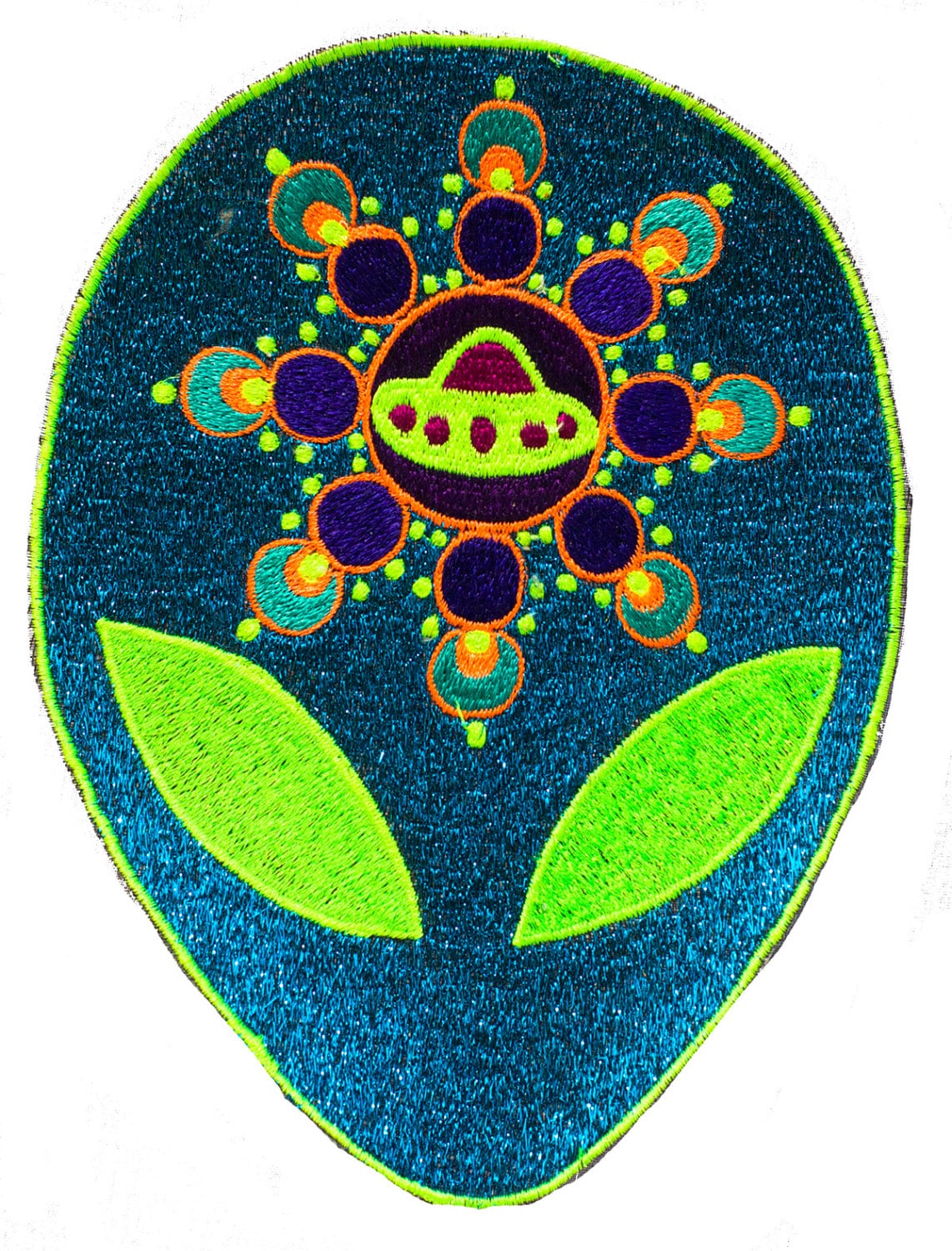 another out of this world design. I alrea...
another out of this world design. I already have a few ideas as to where it can be used.