Regular price
Sale price
$36.00 USD
Unit price
per
Sale
Sold out
A very special and beautiful Huichol Peyote mandala artpiece.
You can apply it as embroidery patch on anything by sewing on,
or you can simply attach it instantaneously with textile glue.
It is a magical decoration for your altar or room.
Of course the patch is machine washable and colors are very durable.
Imagine, every embroidery piece we offer
has been made by hand with a sewing machine
without computer technology...
~23m diameter / ~9 inch
many colors are glowing in blacklight
By purchasing this you are supporting our growing Bicycle Day Tribe Family... ;-)
--------------------------------------
In the desert, where the cactus blooms,
Lives a deer with antlers like the moon,
A magic peyote spirit, swift and free,
Dancing under sun and moon for all to see.
Its fur glows bright in blacklight hues,
Electric greens and pinks and blues,
And as it leaps and prances with delight,
The colors swirl around it, a breathtaking sight.
Its hooves barely touch the sandy ground,
As it moves to the beat of a mystical sound,
The peyote deer spirit, so wild and rare,
Its dance a celebration of the earth and air.
Under the blazing sun, it dances with grace,
And as the moon rises, it quickens its pace,
Its energy never wanes, its spirit never dies,
A magical creature, to behold with wide eyes.
So if you venture out into the desert at night,
Keep your eyes peeled for a wondrous sight,
The peyote deer spirit, dancing in the moonlight,
A vision of beauty, a true desert delight.
Share
View full details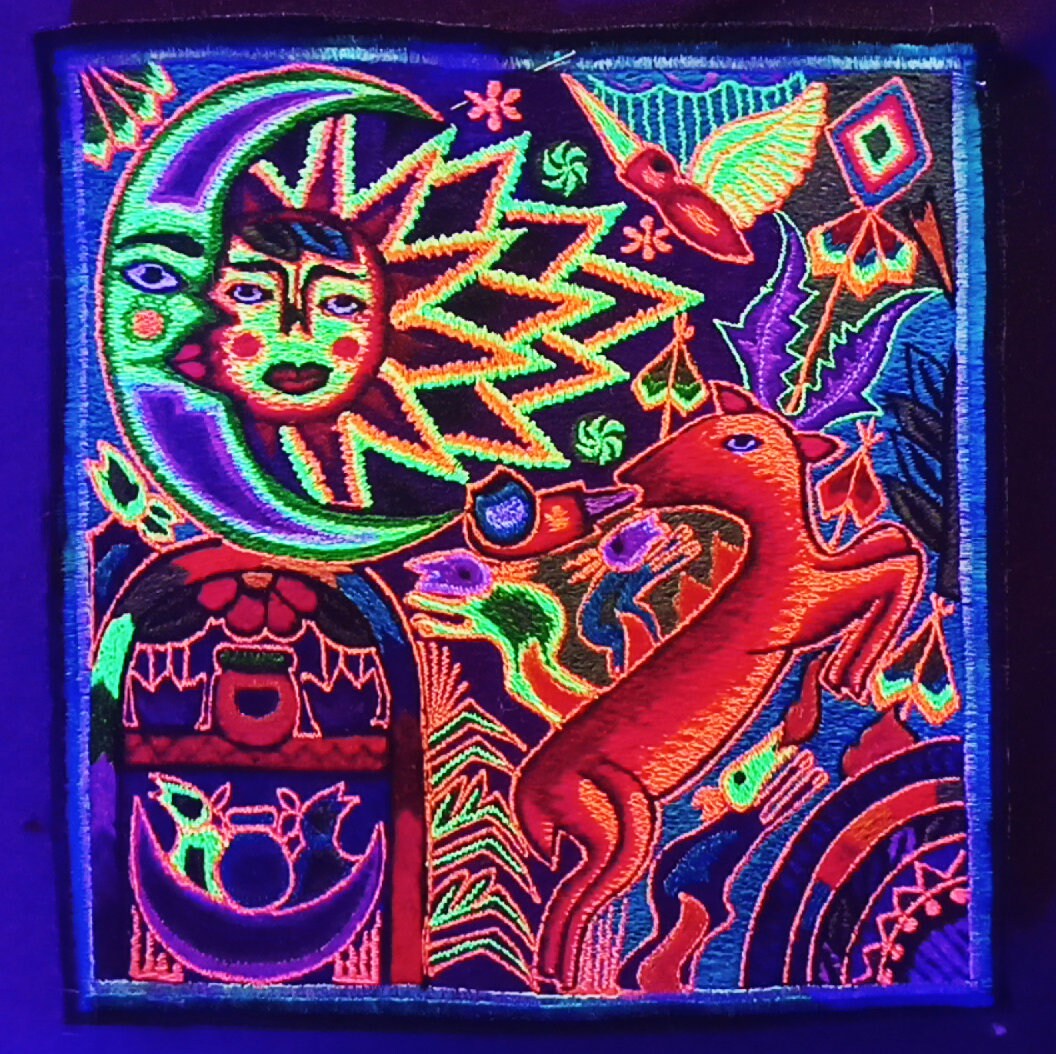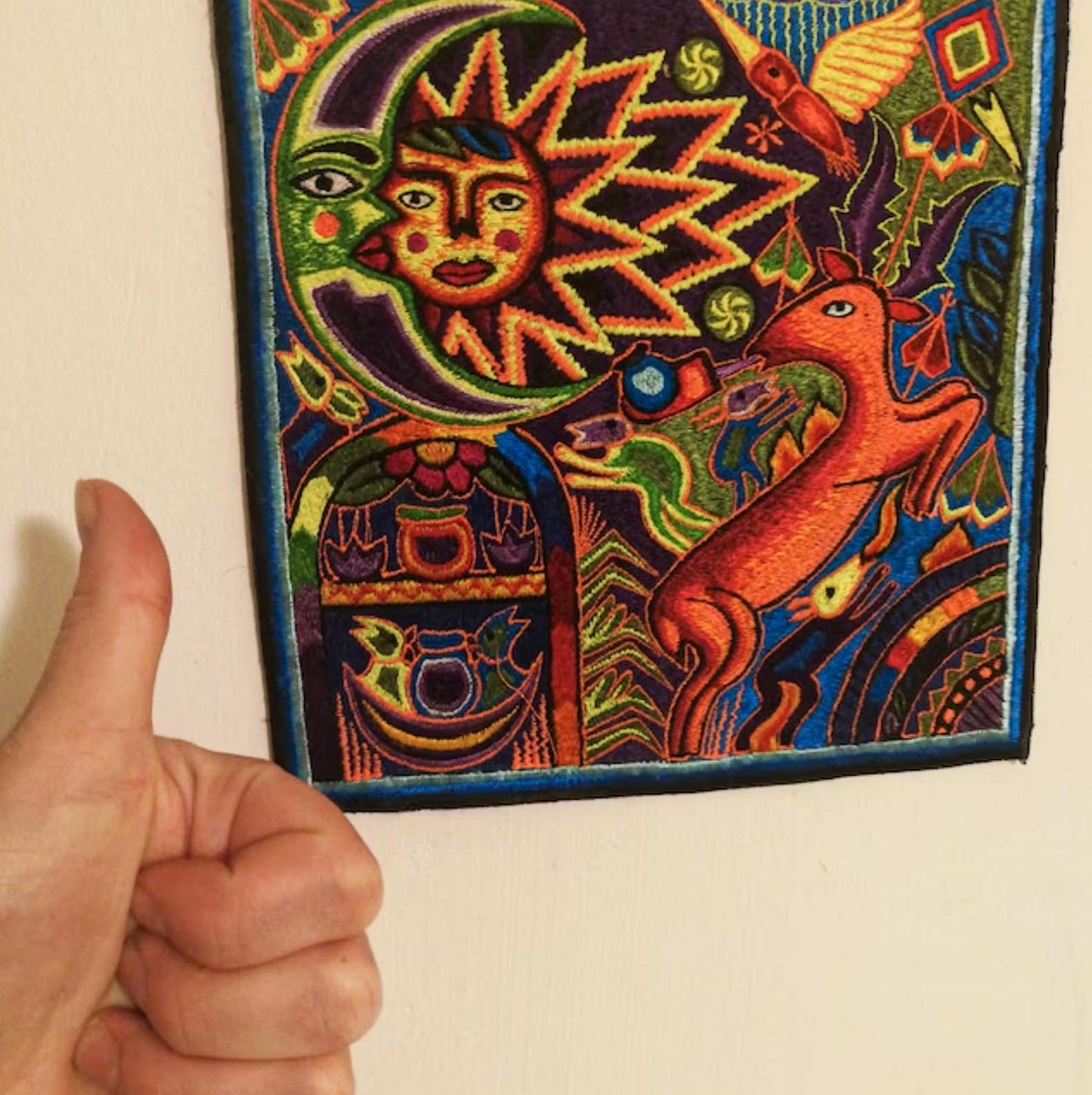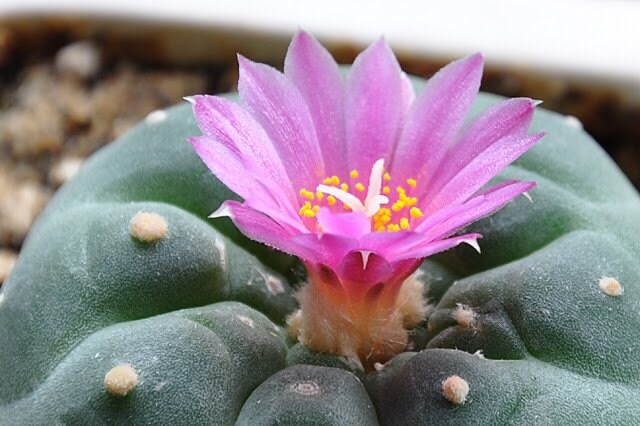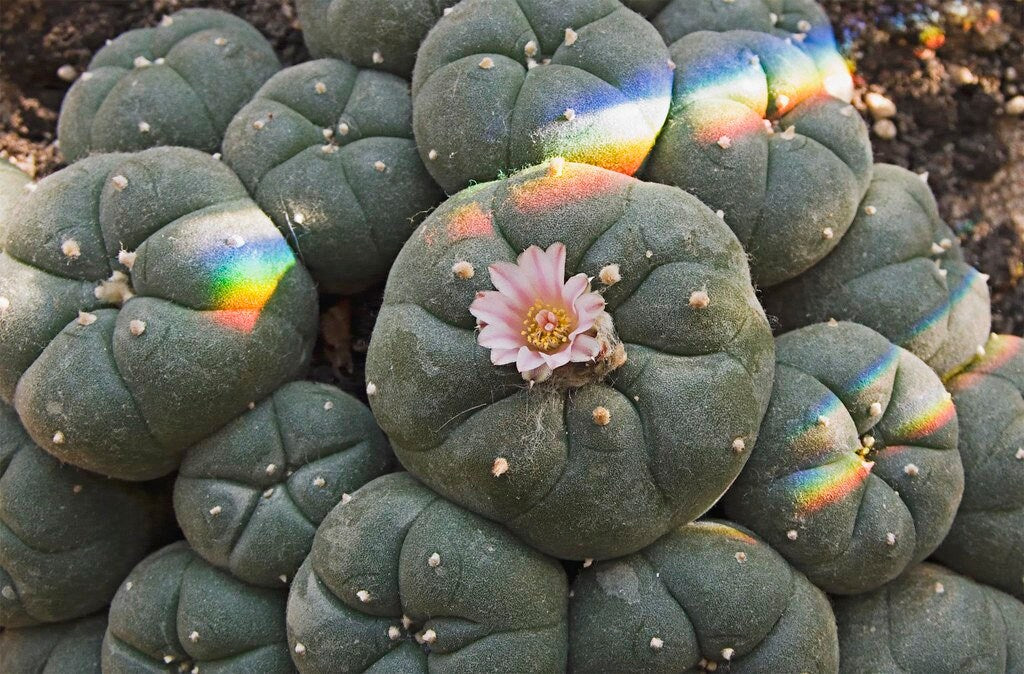 I totally love the colours and the fabric...
I totally love the colours and the fabric and all the little details on it
Beautiful colorful huichol 'Sun deer' peyo...
Beautiful colorful huichol 'Sun deer' peyolt embroidered patch for customising a denim jacket, in exceptional packaging conditions and shipping time. Thanks
Tolle Größe und top Verarbeitet. Ich bin s...
Tolle Größe und top Verarbeitet. Ich bin sehr zufrieden, danke! :)