Regular price
Sale price
$23.00 USD
Unit price
per
Sale
Sold out
Wonderful blue crop circle yantra patch ...
Easily attachable on any cloth or bag.
Also great as decoration on an table or wall.
Of course the patch is machine washable.
every piece of art has been made without computer technology.
~18cm diameter, ~7 inches
colours used are glowing in blacklight
-------------
Out in the cosmos, beyond our sight,
There lies a world of pure delight,
Where sacred geometry weaves its spell,
And extraterrestrial healing is known so well.
From crop circles that adorn the land,
To spaceships that we cannot understand,
The beauty of this higher realm,
Is a mystery that we must overwhelm.
For in this place, intelligence so great,
Expands our consciousness to a higher state,
And love flows freely, unbound and free,
A force so strong, it sets us free.
The beauty of this otherworldly space,
Is a reminder of our human race,
That we are more than flesh and bone,
And that we are never truly alone.
So let us open our hearts and minds,
To the wonders of the universe we find,
And let love and consciousness be our guide,
As we explore the beauty that lies inside.
Share
View full details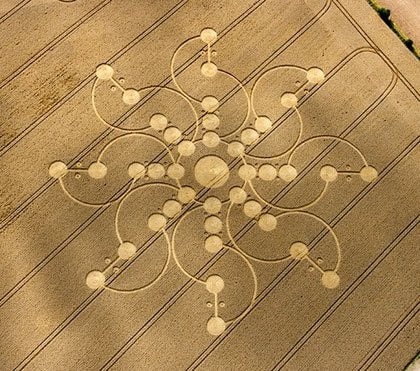 This design is even more stunning in perso...
This design is even more stunning in person! The vibrant use of colors is divine. I absolutely love it! Thank you so very very much!!