Regular price
Sale price
$23.00 USD
Unit price
per
Sale
Sold out
A beautiful crop circle patch
Easily attachable on any kind of cloths.
Also great as decoration in your room or car.
Of course the patch is machine washable.
handmade embroidery
~19,5cm diameter
colours used are glowing in blacklight
----
Beyond our world, in the vast expanse of space,
There lies a mystery, a cosmic grace,
A beauty that's beyond what we can see,
A healing force that sets our spirits free.
In sacred geometry and crop circles we find,
A language so profound, it speaks to the mind,
It's intricacies and patterns so sublime,
A message from the universe, so divine.
And when we gaze upon the stars up high,
We see a world beyond our limited eye,
Of aliens spaceships and higher intelligence,
A wonderland of cosmic benevolence.
Their knowledge vast, their wisdom great,
A consciousness expansion that we can't debate,
They teach us love, they teach us peace,
And show us that we're all connected, in one piece.
So let us journey to the stars and beyond,
And let their beauty and wisdom be our bond,
For in their embrace, we find a healing light,
A cosmic force that guides us through the night.
Share
View full details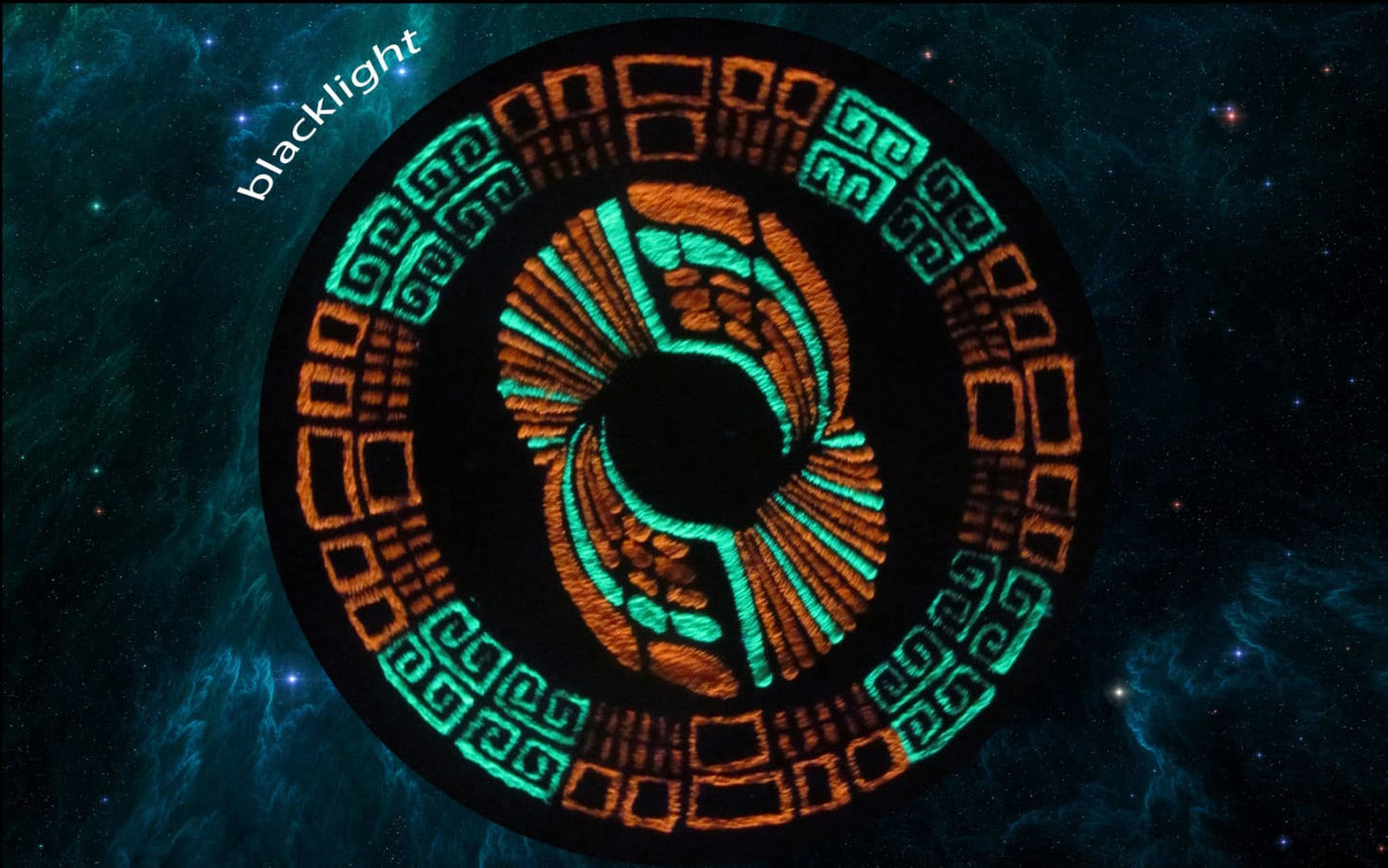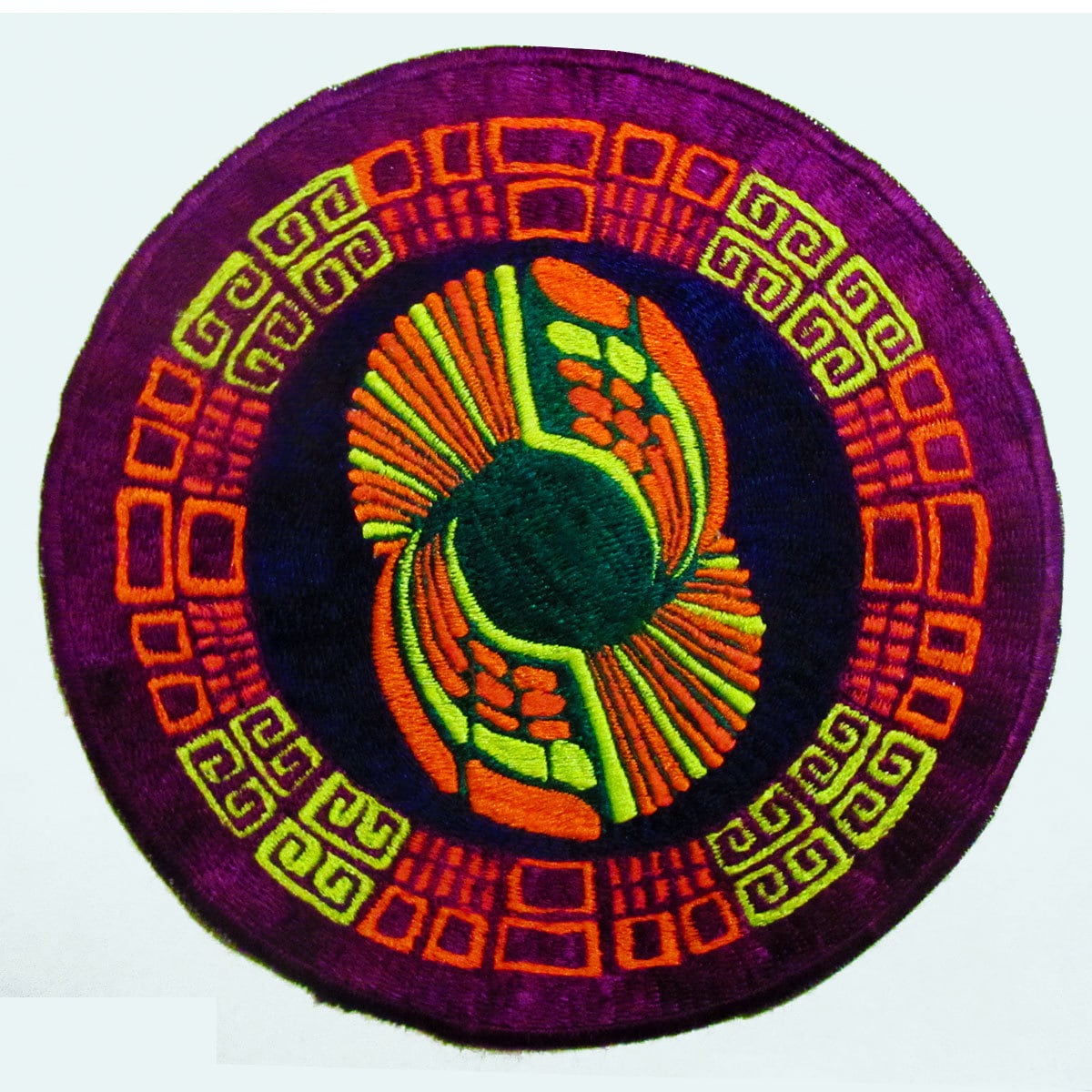 I can't wait to get this patch onto my coa...
I can't wait to get this patch onto my coat. The colors are so pleasantly bright and the work is excellent!❤️